How to throw a work baby shower when a coworker is expecting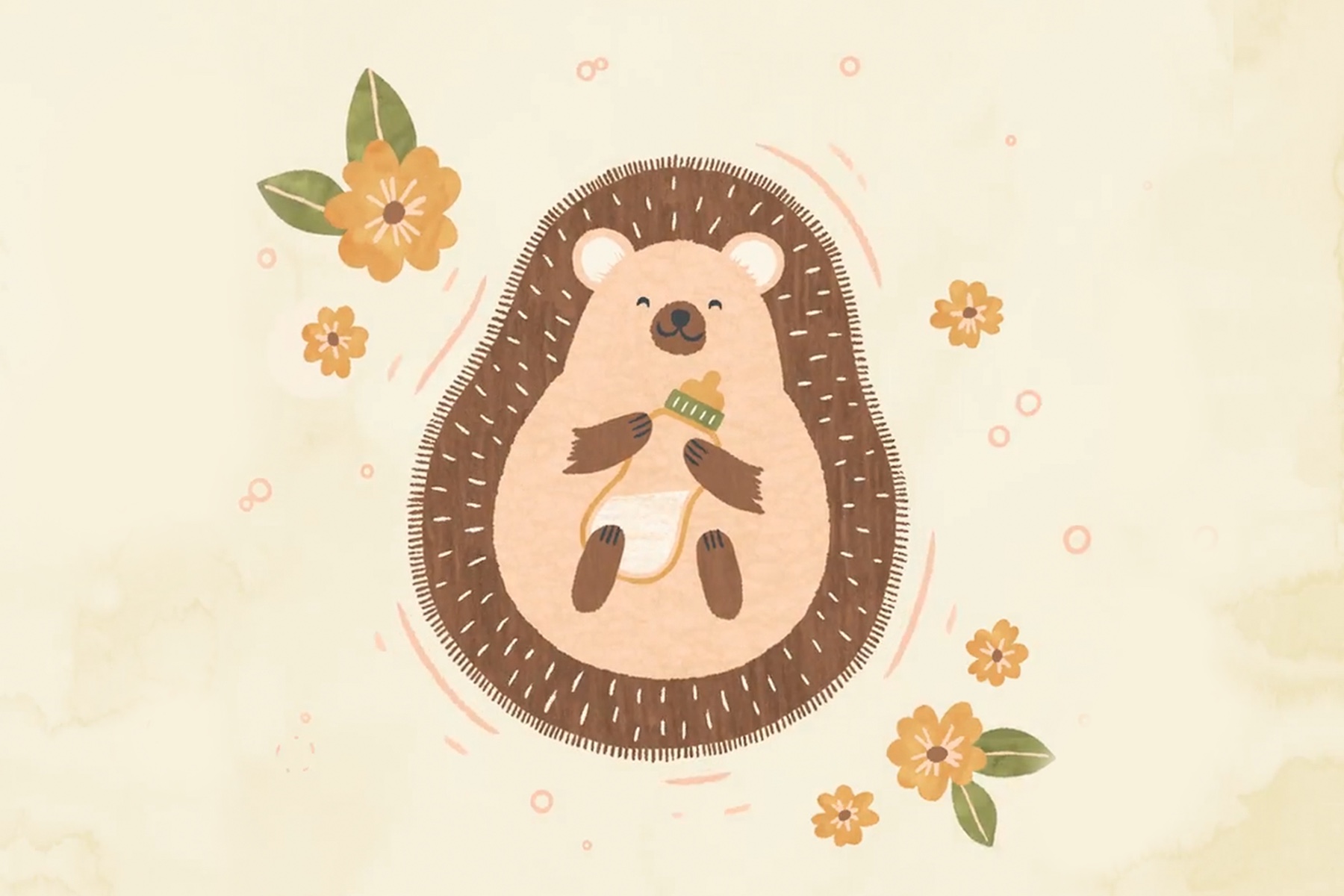 When a coworker is expecting, you can feel the excitement in the air. Before you wish them well and send them off on their maternity or paternity leave, you'll want to throw one final celebration. 
And what better way to celebrate their next journey than with an office baby shower? 
If you want to give your coworker the best party possible, read on for how to throw a work baby shower. Unlike a personal celebration, a work baby shower should follow some key guidelines to remain appropriate and doable. 
"

November Herbarium

" by Rifle Paper Co for Paperless Post and "Bambino – Bellini" by Venamour for Paperless Post.
Are baby showers at work appropriate?
Before we can jump into the details of throwing a work baby shower, one question needs to be answered: Are baby showers at work appropriate? 
The short answer is yes!
Many offices choose to throw baby showers for their employees—and often, the human resources department is actually in charge of putting them together. The long answer, however, is that it really depends on the situation.
In some cases, a coworker or employee may be uncomfortable with the idea of a baby shower. The best way to avoid any awkward misunderstandings is by speaking with the person directly. While surprises can be a delightful aspect of a baby shower, they're not always worth the risk (especially if you're unsure about the person's feelings regarding an office shower).
The bottom line? Don't be afraid to ask your coworker if he or she wants a baby shower. This will determine whether or not throwing one at the office is appropriate.
How do you throw a baby shower at work?
Now that you've decided to throw a shower, it's time to move on to the fun part: planning. First and foremost, let's create a tentative schedule for this workplace shindig:
"

Little Dumpling

" by Hello!Lucky for Paperless Post.
1. Congratulate the parent-to-be
Once your coworker announces they are expecting, feel free to offer your congratulations with an online card! 
This is also the perfect time to gauge your coworker's interest and feelings about an office baby shower. If they're excited by the prospect, discuss overarching planning details, including an employee guest list, office rules, and the theme.
If you'd like to surprise them, hint at the idea to gauge their feelings toward office baby showers. Based on how they respond, you can prepare accordingly. 
2. Schedule a time
The next step to planning an office baby shower involves finding the time and place. If you're throwing the party at work, check with your manager and the HR department to find the perfect time. Ideally, this should occur when it's least disruptive. That could be:
— Lunchtime
— At the end of the day
— Just before the weekend
This is also the time to clear a space for the party. While your office's kitchen can be an excellent place for food and drinks, it may be a bit too obvious for a surprise party. In this case, work with HR to find a designated area for the shower—a conference room, a separate location, or even a restaurant might all fit the bill!
3. Keep it simple
Your baby shower should be lively and fun, but keep in mind the constraints of the workplace. A simple itinerary and a short duration will work best, especially if you're throwing the party in the middle of the day. A general baby shower schedule will typically include:
— Greetings: First, you'll want to greet guests, introduce people, or execute the surprise (if applicable).
— Games: Kick off the event with some icebreakers and baby shower games. Try to keep these minimal and appropriate for the workplace. 
— Prizes: Some baby shower games create a bit of competition, such as guessing the baby's name, gender, or due date. Following the games, you'll want to dole out some small but festive prizes to the winners.
— Food: Bring out the snacks, which will probably delight the parent-to-be! If you want to add some icing on top to the party, you should plan ahead and order a cake to delight the guest of honor. 
— Gifts: For an office baby shower, it's important to stick to the registry and set a reasonable budget. As a team, you can also collectively purchase one large gift or gift card rather than many smaller items. 
Obviously, every work baby shower will look a bit different, but following this guideline is a good rule of thumb if you're feeling unsure about the shower schedule. When in doubt, stick to the golden rule—keep it simple. 
4. Delegate work shower responsibilities
Planning a shower takes hard work, but that's what coworkers are for! When putting together the event, delegate specific responsibilities to each person involved. Some typical baby shower responsibilities may include:
— Creating the guest list and sending out the baby shower invitations
— Sharing the registry with everyone
— Purchasing a big group gift and collecting everyone's payments (cash or Venmo)
— Planning baby shower games
— Distracting the guest of honor (if the shower is a surprise)
5. Enjoy!
Putting together an office baby shower is a great way to make your coworker feel appreciated and cherished by the people they spend most of their days with. 
Work baby shower ideas 
Although an office baby shower should be simple, that doesn't mean you can't get creative. Choosing the right theme will add a personal touch to the shower and show your coworker how much you care about their special day. For those who work remotely, find a way to celebrate virtually. No matter what the situation is, here are some fun work baby shower ideas you can utilize.
Luncheon at a local restaurant
A baby shower luncheon is a simple yet tasteful way to celebrate an expecting coworker. Walking together in a small group to lunch is a nice way to get out of the office and enjoy a change of scenery—plus, this gives you more flexibility when it comes to the food. 
A luncheon shower gives everyone a breath of fresh air and keeps the party light-hearted. If the group is small enough to fit at one table, this is also a great way to avoid renting out a room. 
If you're celebrating in a restaurant, a big group gift can make things easier. Rather than filling the table with presents and wrapping paper, pool your money together and surprise your coworker with one large item or generous gift card.
Digital toast
Many companies are fully remote. In this case, an online baby shower may be the most viable option. A virtual baby shower may be hosted by the company (if small) or a smaller team of coworkers and friends (if the company is larger). 
Your virtual shower can include many of the same events as an in-person one, minus the food and the physical opening of gifts. Guests can still play baby shower games, share stories, and even surprise the guest of honor. 
Consider scheduling your virtual baby shower at the end of the workday. This way, goodbyes will stay simple, and everyone can sign off after the party is over.
Teacher baby shower
Teachers are placed in a unique position because of their non-traditional work environment. Coworkers can host a teacher's baby shower in a number of ways, including:
— At school after the students have left
— Planning a surprise in the car or bus line
— Utilize a larger space—such as the gym or football field—for a more festive and inclusive party
— Select a unique baby shower theme for a fun, personal twist
A teacher's baby shower can include unique games, such as taking and grading a baby quiz or creating baby-related arts and crafts.
Conference room surprise
Once employees return to the office, a surprise baby shower is a popular way to celebrate your expecting coworker. Coordinate with someone who has a close relationship with the mom- or dad-to-be, and ask if they would be interested in scheduling a surprise baby shower for their coworker. You'll want to make sure your coworker is comfortable with the idea and available on the day and time. 
Once you have the "okay," it's time to plan the surprise!
Consider having the manager or friend take the parent-to-be to lunch. Upon their return, everyone can be waiting in the conference room for a grand surprise. If you've purchased a gift, have it front and center on the conference table.
If this is too much to coordinate, don't worry about complicating the plans. For a more straightforward schedule, simply skip the games and spend the shower chatting, enjoying food & drinks, and festive decor.
"

Baby Blue

"  Flyer by Paperless Post.
Work baby shower alternatives
If the expectant parent isn't feeling up to being the center of attention consider sending a congratulatory card or gift instead.
For a personal (and helpful) touch, gather tips, tricks, and well-wishes from colleagues who are parents themselves. Coworkers can also share something they loved that their own parents did growing up. Whatever message you want to send to your expecting coworker, just make sure it's optimistic, appropriate, and special. 
For a more streamlined approach, ask coworkers to email or Slack a message for the parents-to-be to celebrate their new arrival. 
Celebrate in style with Paperless Post
Planning an office baby shower is that much easier with the right invitations. Jumpstart the ultimate party with stylish online invitations from Paperless Post. Our selection of themes, colors, and events provides hundreds of options for the perfect invitation.
Simply choose your template, customize the information, and send out your invitations. You can even add photos and track RSVPs on the Paperless Post website.
When someone in your office is expecting, you can expect help from us. Skip the snail mail and opt for digital baby shower invitations instead.