20 Get well soon card messages and wishes
Whether a loved one is sick, injured, recovering from surgery, or experiencing tough times, sending a get well soon card can help brighten their spirits. It can often be hard to find the right words to say to let them know you care but don't worry, we've got you covered. You can wish them a speedy recovery with puns or a humorous card, or go the more sentimental route to pull on their heartstrings. Whatever message you pick, ultimately they'll be thrilled to hear from you and touched that you reached out with good wishes for a quick recovery.  So go on, put a great big smile on their face with these simple get well soon messages.
Heartfelt get well soon messages
"You're in my thoughts, friend." –

Let them know you're thinking of them and sending healing thoughts. 

"Colds and injuries come and go, but our friendship is forever." – You'll always be there

"Wishing you strength and healing." – 

Even the strongest people in our lives need to hear "stay strong" sometimes.

"There are better days on the horizon." – Thinking of you. You'll be feeling better before you know it.
"The bigger the storm, the bigger the rainbow." – Remind them life's filled with peaks and valleys. A new day will dawn.
"Sending you love" – Fill their inbox with flowers and make your message extra cheery with a colorful design.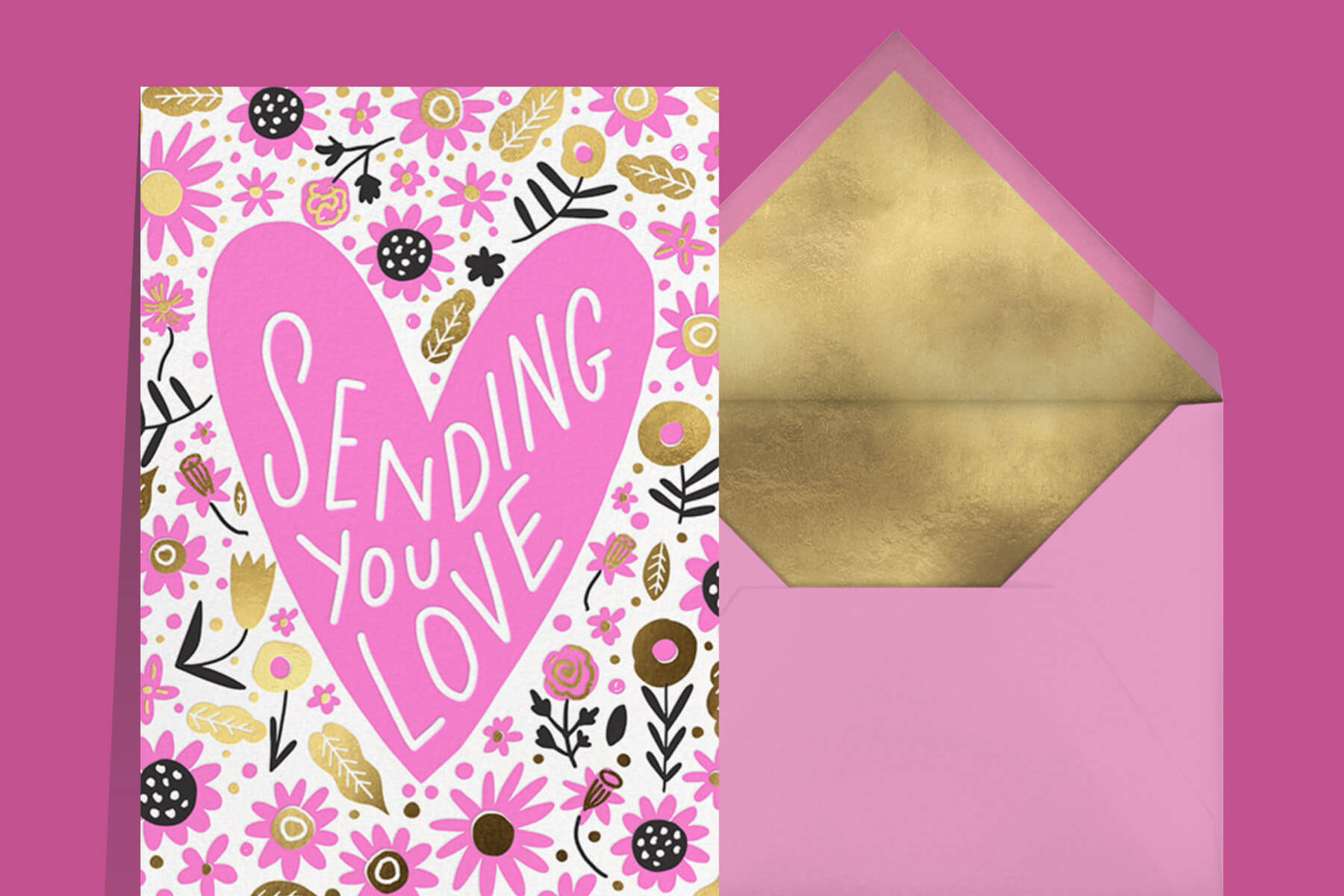 Funny get well soon messages
Simple get well soon messages
"Everything is going to be okay"  –

It will all work out.
"Feel better soon." – 

Sometimes it's as simple as that.

"I hope this makes you smile." – Because that's the goal, right?

"I know you'll get through it." –

I believe in you.

"Sending good vibes." – 

Send them a little sunshine and hope.

"

Wishing you a speedy recovery

" – This too shall pass.

"You're in my thoughts, friend." –

Let them know you're thinking of them and sending healing thoughts. 
Send your get well soon card with Paperless Post
Ready to send your own get well soon card wishes? Browse our collection of digital get well soon cards wishing them good health and a speedy recovery. Add the recipient's email address or phone number and send instantly. You can even keep track of when your card is opened and read any message sent back to you to keep the conversation and good cheer going.  Have a friend with an upcoming surgery? Or a coworker, or your dad? Or know when your nephew will be getting their tonsils removed? If you're able to plan ahead you can always schedule cards in advance so they'll arrive on time, and you'll never forget to wish them well.