What does RSVP mean?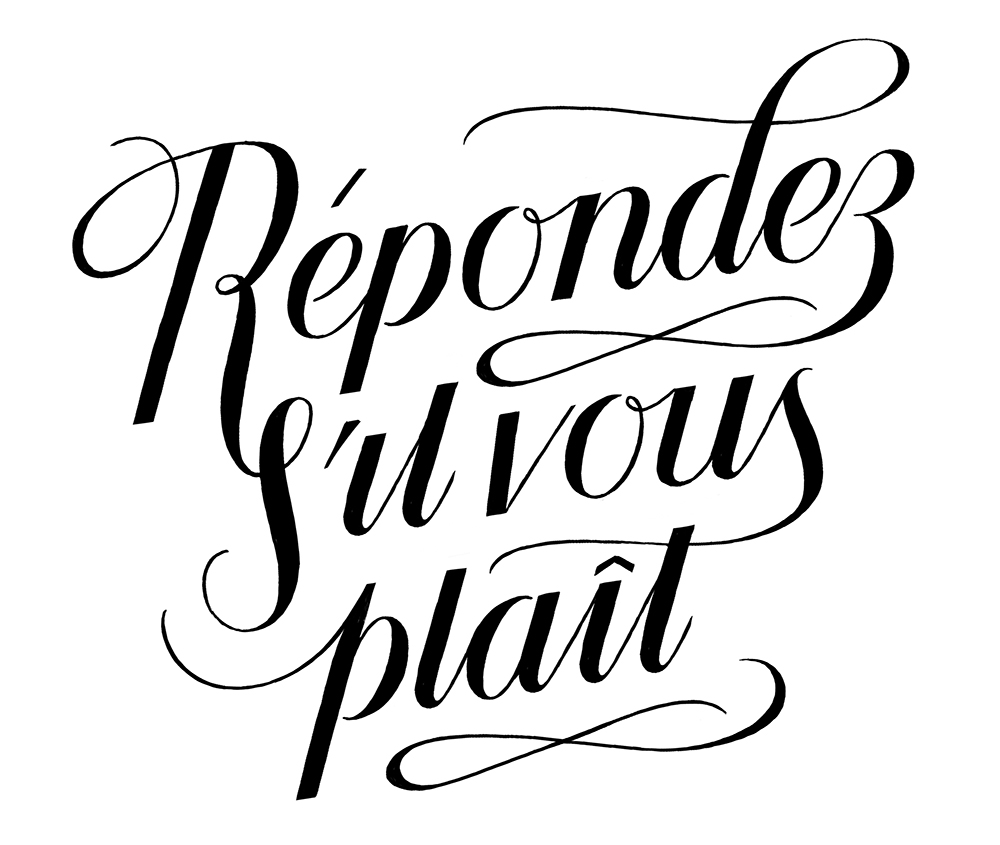 These days we tend to associate the term RSVP with Facebook, where "yes" means "maybe," "maybe" means "no," and "no" means "How do I know you, again?" But there was once a time when an RSVP held significant social weight. You know, before you could invite 500 of your closest friends to an event with a single click. Whether you've received a summer party invitation, or you received a dinner party invitation that had those four letters printed neatly at the bottom of the card, failing to reply was at your own social peril.
What is RSVP? 
RSVP meaning.
RSVP is an abbreviation of the French phrase répondez s'il vous plaît, or in the English language, "reply, if it pleases you."
Conversationally understood by the French as an imperative, not an option. Why do we use RSVP in English? As with so many French figures of speech, this French phrase was imported into English in the 1800s by socialites in their eternal pursuit of classiness. Its use quickly became de rigueur. Etiquette maven Emily Post was so adamant about the importance of this French expression that she gave her opinion on how to capitalize and punctuate it. "Capitals 'R.S.V.P.' are permissible; but fastidious people prefer 'R.s.v.p.'" Rightly noted, Ms. Post!
How do you respond to an RSVP?
In today's world of lax decorum, an RSVP might not earn the respect it used to, but don't let s'il vous plaît fool you: good manners still require a reply. Any time you are invited to any event, whether it's a formal wedding invitation or a casual birthday party invitation, that instructs you to RSVP, be sure to respond before the deadline. 
Exactly how do you RSVP to a party? The ways are limitless! Call, write, text, email, or respond on Paperless Post to let the host know if you're attending or not. If "regrets only" is added, tell the host if you can't make it—otherwise, you are expected to attend.
Obviously, this can get a bit confusing for both the host and guests, so it's good to be prepared. A save the date is a great way to give guests a heads-up to keep their calendar clear for important events like weddings, anniversary parties, or milestone birthdays.
How to fill out an RSVP card as a guest
If you're invited to a wedding or formal event with an RSVP card, fill it out and mail it back before the deadline. Or deliver it electronically with Paperless Post, as we mentioned above. Besides your name, your "yes" or "no", and your meal choice, often there's a place on the response card to write an optional message to the host. Sending an RSVP response is a nice gesture to let the host know you're excited about their upcoming event or wedding. But even if you have to RSVP "no" you should still leave a note to the host on the response card. Explain why you can't attend, offer them a healthy dose of "good luck" or "best wishes", and let them know you look forward to seeing them soon when your schedules allow.
When should you make the deadline for RSVPs?
Especially when you're planning a wedding, setting a deadline for RSVPs is crucial. A good rule of thumb is to set your RSVP deadline two to three weeks before your formal event. Lean closer to the three-week mark for formal events like weddings. And lean closer to the two-week mark for casual events like backyard barbecues. If you sent your invitations out six weeks before your party, this gives friends and family ample time to look at their social calendars and make a decision on how they'll RSVP. 
What do you do when people don't RSVP?
Even when you put RSVP on your invitation, chances are you'll still have guests who don't respond in time. Or guests will be quick to volunteer a "maybe." An easy way to handle this is to send a friendly follow-up as the RSVP deadline approaches. If you sent paper invitations, this might be in the form of a phone call or text. If you sent your invitation through Paperless Post use our follow-up tools to message any guests who've yet to respond. Keeping your message light and cheerful will take any awkwardness out of the encounter. Instead of reminding them they missed the deadline, convey that you're looking forward to them attending your event. Let them know you want to make sure they are accounted for when you start planning.