24 employee appreciation ideas to boost job satisfaction and keep top talent
Showing your employees that you appreciate them is the best way to foster a positive workplace culture, retain your best people, and improve overall employee satisfaction and productivity. 
A recent Gallup and Workhuman report found that when employees are recognized and feel appreciated, they're four times as likely to be actively engaged at work and five times as likely to feel connected to their workplace culture than those who aren't recognized. They're also 73% less likely to experience frequent feelings of burnout.
The U.S. Surgeon General's office stresses the importance of fostering good mental health at work through ongoing employee appreciation and recognition initiatives, noting that in 2023, 81% of workers reported they'll be looking for a workplace that supports mental well-being. 
To get the best results from any employee appreciation initiative, focus your activities on these key areas identified by the Surgeon General: 
Wellbeing and work-life balance

Employee recognition 

Opportunities for growth

Community and belonging
We asked industry experts Whitney Wu, Director, People Operations at Paperless Post [Ed. note: Hi, Whitney!], and Ren Akinci, EVP, People & Culture Officer at Emerald (EEX), to give us some tips for choosing the best employee appreciation ideas for any headcount and company budget.
Perks to show your employees you care about their wellbeing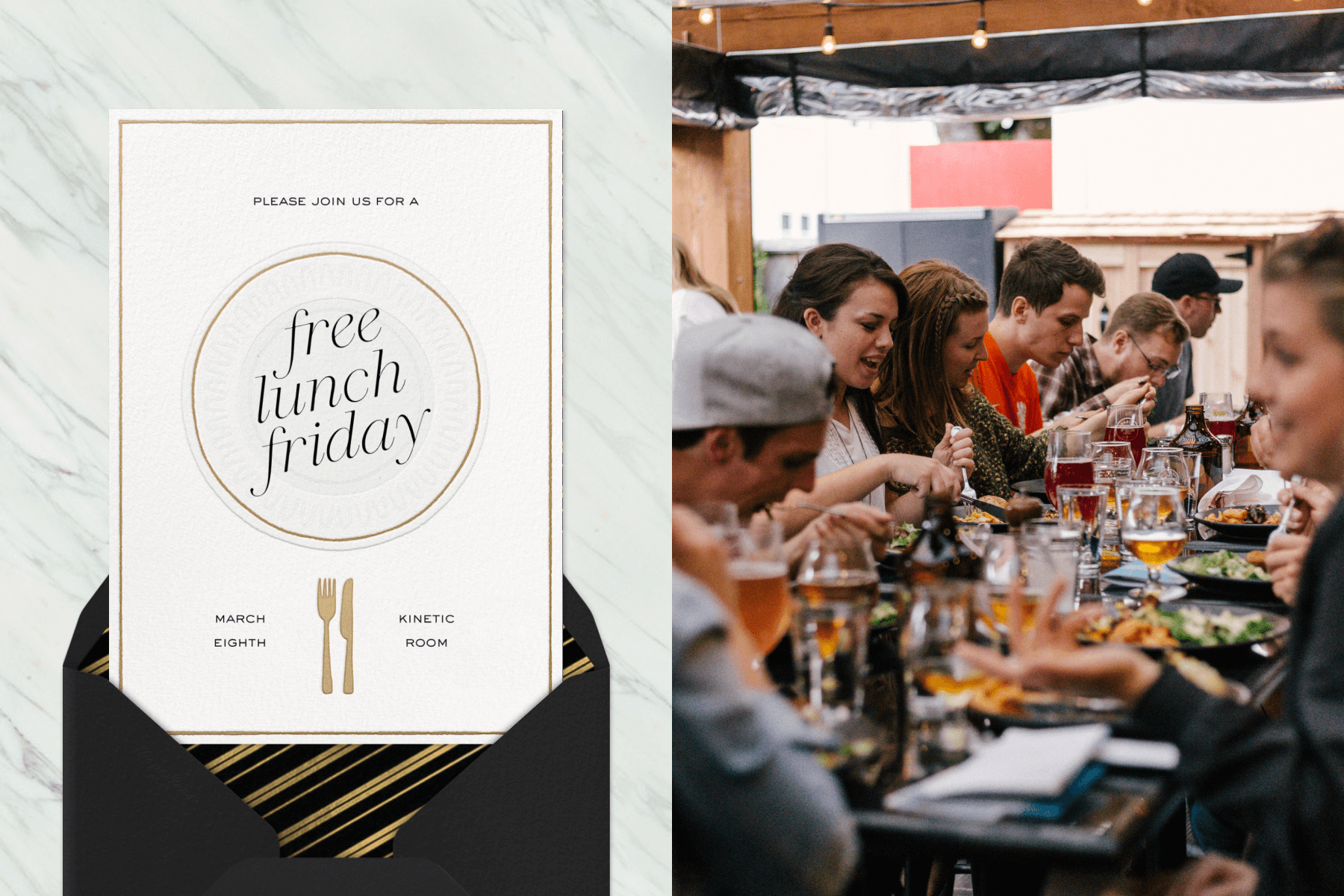 Offering perks at the office can go a long way toward showing your employees you value their time and contributions. "What do the people on your team value?" asks Ms. Wu. "Is it money? Is it food? Is it something wellness-related or fitness-related?" Use surveys or individual conversations with team leaders to get a better understanding of the kind of extras your employees value. 
Meet the experts
Ren Akinci
Ren Akinci is the EVP, People & Culture Officer at Emerald (EEX).
Whitney Wu
is the Director of People Operations at Paperless Post.
Here are some popular workplace perks that help foster engagement and well-being at work.
1. Offer flexible work hours
Employees appreciate a company that values them and accommodates their needs. Examine your company policies to ensure that your employees have a flexible work environment, which allows them to work as efficiently as possible—at times that work best for them.
Add one of these flexible policies to your workplace:
Give employees the option of working from home a few days a week.

Provide childcare to employees—or offer a childcare allowance in their compensation.

Let employees set up their office in ways that best serve their team's needs, such as open-office models or more collaborative spaces.

Pay for employee parking if your office is located downtown.
2. Provide employee bonuses
Companies with enough space in their budget may find that employee bonuses are a very effective way to show employee appreciation. Bonuses don't have to be lavish—a small incentive works well, too. 
Provide yearly "thank-you" bonuses after employee evaluations to express your appreciation.

Add a bonus as an incentive for Employee of the Month or for meeting a particular team goal.

Hold regular team lotteries—"It's a very budget-friendly thing to do," says Ms. Wu. Offer cash prizes or experiences like a spa day, dinner out, or a movie and popcorn.
3. Start half-day Fridays
Won't employees do less work with fewer working hours? Nope—in fact, the opposite is generally true, according to research showing that employees work harder and feel less burnt out if they have more free time to spend with their families or to pursue personal interests. 
"If you don't have a lot of budget, I would focus on what you can do that is intangible," advises Ms. Wu. "Offering perks like occasional half days are as valuable to employees as pay but don't create a net new cost to the employer."
Let employees leave after lunch on Fridays to get an early start on their weekends.

If you'd rather not have half-day Fridays every week, make it the first or last Friday of the month, or once a quarter.

Expand the half-day idea to closing office hours once a month or on the days before major holiday breaks.
4. Support employee mental health
According to Mind Share Partners' 2021 Mental Health at Work Report, 84% of workers said their workplace conditions had contributed to at least one mental health challenge. A great way to show your employees you appreciate them is to support their efforts to improve their mental health.
Pay for employees to use Headspace or another meditation app.

Provide access to online mental health services through BetterHelp or a similar online therapy service.

Ensure that any company's health benefits include mental health services.

Give employees longer breaks and places to unwind in the middle of the day.

Host a daily afternoon meditation or yoga session, or bring in a masseuse for midweek mini-massages.
5. Make your workplace dog-friendly
Dogs are the best employees ever—and research shows that welcoming dogs into the office is linked to lower employee stress, improved group dynamics, and enhanced social interactions. It's also good for your brand identity and can help you attract and retain top-tier talent. Invite employees to bring their pets into the office once a week, monthly, or quarterly—or every day!
Have employees write short introductions for their pets to announce ahead of time.

Invite employees from other departments to visit and get a few pet snuggles in.

Take pictures of coworkers and their pets, and feature them on your company's social media page.
Check in with your building management first to make sure pets are allowed before you invite them in.
6. Feed the team
"Food brings people together," says Ms. Wu. "Survey after survey, that's what people often express." Give the people what they want with breakfast or lunch in the breakroom—your treat. Some companies feed their employees a meal daily, while others do it weekly, monthly, or on special occasions.
Survey employees to see what kinds of food they'd like best and if they have any dietary restrictions.

Mix it up periodically—provide breakfast during the first and third quarters and lunch during the second and fourth quarters.

Create a fun tradition for employees to anticipate and enjoy popular snacks with employee appreciation food ideas.
Alternatively, bring in one or more food trucks each month, offering gourmet burgers, tacos, ice cream, and other crowd favorites. Let your employees vote on which food trucks they want.
7. Give out employee swag
Printing your company logo on a coveted item (did someone say wind-proof umbrella or reusable tote bag?) is an easy way to show employee appreciation. "Just make sure it's not your typical corporate swag," says Ms. Wu, who recommends gifting employees with swag they'll "actually want to wear."
Take a survey to find out employees' ideal swag items.

Hand out company-branded water bottles, T-shirts, tote bags, laptop sleeves, or other office items for employees to wear and use.

Use your design team to help create aesthetically pleasing gear. 

Encourage employees to take photos with their new stuff, and post the pictures on your company website or social media.
8. Stock the break room
Make your employees' workplace homey by providing them with a clean, well-stocked break room.
Incorporate comfortable furniture and plenty of options for seating to make the break room feel like a spot employees want to spend time in. 

Stock the shelves with games, puzzles, and other diversions.

Keep the fridge and countertops stocked with complimentary refreshments.
Employee recognition ideas for ongoing job satisfaction
According to the Gallup/Workhuman report, the most effective employee recognition program is an ongoing initiative that's embedded in the company culture and includes opportunities for recognition by both leadership and peers. Employees who feel seen, heard, and valued are more likely to stick around for the long haul—and do their best work. Make sure your recognition moments are equitable, personalized, and authentic.
9. Celebrate personal milestones
Many companies host showers for employees' retirements, weddings, and new babies, but what about the other memorable events in their lives?
Offer employees a housewarming gift when they move.

When employees get a new puppy, kitten, or any other pet, have a "pet shower" and let them bring in their new fur baby for introductions.

Decorate the break room for employee birthdays.
10. Celebrate employee anniversaries
Nothing says "employee appreciation" more than the boss remembering—and recognizing—the number of years an employee has worked there.
Use

work anniversary cards

to let employees know you're thinking of them.

Take employees out to lunch to celebrate their anniversary in style.

For benchmark years—five, 10, or 20—use the company budget to buy a thoughtful gift from the boss and/or the team.
11. Hand out employee awards
Everyone loves an award recognizing their hard work. Best of all, this employee recognition idea doesn't require a large budget—just peer nominations and a little creativity. To start employee awards in your company:
Encourage team members to nominate their colleagues for great work, exciting accomplishments, or even funny moments.

Have a small monthly awards event in the break room, and serve snacks.

Host an annual

awards ceremony

in a local hotel ballroom or restaurant.

For extra fun, have the CEO give out the awards.

Include small employee appreciation gifts if there's money in your budget.
12. Name an Employee of the Month
Recognizing an Employee of the Month is a continuous appreciation event that doesn't take a lot of administrative time or effort. 
"Make sure that the way people are being voted in to be recognized is equitable and inclusive," recommends Ms. Akinici, "and create a really good process to nominate people so there's no bias in the winners." 
Create a board in a central location—the break room, water cooler, or conference room—to post a picture and profile of the recognized employee.

Add an announcement about the Employee of the Month to your newsletter or company-wide email.

Give the employee a small gift or prize—it doesn't have to break the budget.  
13. Facilitate employee compliments
A compliment from a colleague goes a long way—maybe even longer than one from the boss, since an employee's colleagues work with them every day.
Ms. Akinci explains how EEX supports employee compliments and recognition. "We have a monthly town hall led by our CEO, and ahead of that every team member has the opportunity to anonymously submit someone they want to recognize based on our company values. We announce the nominations during town hall for recognition, and then we follow up with a gift of their choosing." 
Ms. Wu recalls a similar approach. "If you got a kudos, you'd get $100 on your paycheck as an extra thank you for your hard work."
To encourage employees to give compliments:
Set up a box in the office for employees to write compliments about their coworkers.

Include the compliments in a weekly newsletter or email blast—or read them to the whole crew during a monthly catered lunch.

For remote employees, have an instant message channel or online form to submit compliments about the people they work with.
14. Create a wall of fame
For in-person offices, blank walls are stellar opportunities to express employee appreciation every day.
Label a wall or whiteboard "Wall of Fame," and post employees' pictures on it.

Have sticky notes or dry-erase markers available for colleagues to write compliments, achievements, good memories, or words of wisdom.

Colleagues stick the notes around the pictures.

For larger companies, rotate the employees on the wall every month or quarter.
Development opportunities that show your employees you're invested in them
Much of what a department does on a daily basis goes unnoticed—or, at least, some employees may feel that way. Professional development opportunities make your employees feel like what they do is important. Promote positivity and high employee morale with opportunities for your team to learn, grow, and shine. 
15. Create an employee mentorship program
A strong company culture starts with an employee's first day on the job. Instead of letting them sink or swim, show new employees how much you care by providing them with a mentor.
To start an employee mentorship program:
Ask experienced employees if they'd like to be mentors for new colleagues—and offer benefits or bonuses for those who do.

Create time in the mentors' and mentees' days to catch up, check in, and help with onboarding.

Provide funds for mentor pairs to have lunch together off-site.
A mentorship program isn't just for new employees—pair up employees who have leadership potential with established leaders in your organization, or provide mentors to employees who want to learn more about the industry or other departments within your company.
16. Provide a learning allowance
No matter the age, education, or experience level of your employees, there's always something new to learn. Show employees how much you appreciate their efforts to improve with a learning allowance—money they can spend on online courses, continuing education, or professional books.
Create a list of places employees can spend their allowances, including popular online universities or local colleges.

Invite employees to share their experiences with coworkers—and even teach them what they're learning.

Send employees to conferences or seminars to learn more about your industry and their roles at work.
17. Have on-site professional development workshops
In-house professional development opportunities show your employees that you appreciate their contributions and you're invested in their growth. 
Bring in speakers to talk about topics of interest to your employees.

Include opportunities for teamwork and team building.

Offer a relaxing catered lunch for team members to enjoy afterward.
Ms. Akinci suggests flying remote employees in for a professional development or team-building event, if possible. "It's important to meet in person—it can change the whole dynamic. There's more energy, you can chat with them, and you can plan activities together."
18. Host an all-employee off-site event
Appreciation events for all employees should be fun, informative, and above all, a good use of your employees' time. 
"We have an annual all-employee event where we fly all 800 of our employees to one location for 2 nights and 3 days," says Ms. Akinci. "That event is planned almost a year in advance—we're 70% remote, so that puts us all over the map." This type of event typically includes a range of activities, including professional workshops, team-building activities, social events, and a nightly cocktail hour and dinner. 
To choose the right location, says Ms. Akinci, "We look at where we want to have the event so it's accessible to our employees, then we figure out speakers, activities, types of foods, and partnerships with hotels in the area." 
To host an appreciation event for your employees, start with one of these ideas:
Rent a venue for a company retreat weekend.

Find a ballroom or conference venue for a one-night-only event. 

Hire speakers or entertainers to perform at the main event.

If it's in your budget, pay for travel and lodging expenses for remote workers.
Fun and games to celebrate community
A sense of belonging is crucial for employee job satisfaction, and it's something employers can facilitate through appreciation events designed to foster friendship and promote positive social interactions. 
The most important thing is to ensure that over time, the team appreciation events offer something for everyone. Ms. Wu suggests asking, "How can we make events that help people who are a little more introverted and feel like they can get involved?" 
Here are a few ideas that run the gamut. 
19. Take them out to the ball game
Take a break from the office grind and head over to the nearest stadium, field, or rink for a game. 
Send out

online invitations

from Paperless Post, and track RSVPs to get the right number of seats.

Buy a block of seats for your employees—most stadiums offer discounts.

Pay for employees' food and/or drinks once they arrive.

If a live game is out of your budget, invite employees to watch the big game on a large TV in the breakroom—snacks provided. 
20. Start an employee book club
If your employees enjoy reading in their off time, create an employee book club where they can share their passion with like-minded coworkers. 
Start the event off right with a formal

book club invitation

.

For remote employees, use

virtual book club invitations

and hold the meetings online.

Find a list of popular books for clubs, or make the book club more professional with nonfiction and industry books.
21. Have a board game afternoon or night
For introverted employees or companies with a low budget, Ms. Wu recommends a board game session. It costs almost nothing—especially if everyone brings their own board games—and eliminates the social anxiety that shy employees may experience at work events.
If your employees are mostly remote, use a team activity service like

Thriver

to host virtual games for the whole team.

Have a game closet or shelf in the break room for employees to stock with games they don't play at home anymore.

Send out

game night invitations

to give employees information and track RSVPs so you can create teams and order the right amount of refreshments.

Set up a board game tournament for different teams to compete in, and give a prize to the team that wins.
22. Hold a movie night
Movies at work? From the latest blockbusters to heartwarming documentaries, the possibilities for a themed movie night at work are plentiful. Pop that corn, and get ready for an evening of team bonding.
Invite employees to a movie night

in the break room.

Host a series of movie nights over several weeks or once a quarter.

Let different departments make the choice as to which movies you'll show.

Bring in a popcorn machine for an added treat.
23. Host a happy hour
The company happy hour is a time-honored business tradition. Even C-suite executives become friends once the happy hour gets started. 
Host a happy hour

outside of the office—include the date, time, location, and guest list on the invitation.

Find a centrally located venue that employees can get to easily.

If you can't afford an open bar, provide one or two drinks for employees on the company's budget.
If you're operating on a smaller budget, host the happy hour in-house. Ask an employee to teach everyone how to make a signature cocktail or create a DIY cocktail bar for some added fun. If the weather outside is delightful, host an outdoor happy hour so everyone can get some fresh air and vitamin D while they sip.
24. Hold an employee talent show
Celebrate the musicians, comedians, and jugglers in your department with an employee talent show.
Hold the talent show in the middle of the day on a slow week, or invite employees to come to a company dinner where they can showcase their skills.

Provide a karaoke machine for employees who want to show off their vocal stylings on their favorite songs.

Give out awards to crowd favorites—certificates for their offices, gift cards, or cash.
When is Employee Appreciation Day?
National Employee Appreciation Day falls on the first Friday of March every year. Instituted in 1995, this national day is focused on expressing gratitude to workers across every industry. Perhaps started in response to Boss's Day, Employee Appreciation Day is a great opportunity to plan an extra-special celebration for your workforce. Make this the annual day for your awards ceremony, or take the entire office out to lunch—and since it's a Friday, give them the rest of the afternoon off.
Tips for a good event turnout 
Whether it's a catered lunch, a team outing, or an annual celebratory gala, proper planning is paramount to pulling off a successful employee appreciation event. Follow these tips from our experts to get the most out of your event.
Plan out logistics like any other event.

"

What's your headcount?" asks Ms. Wu. "What's your budget? Is it an annual party that you do every year or is it to celebrate something specific? Should there be activities involved? What are the dietary needs?" Making sure the right questions are answered will show employees you value their time and that you've thought about the event. 

Get the word out.

Whether it's by word of mouth or

Paperless Post invitations

, you want people to know about the event. "If there's a company meeting, you can do a little shout out for the event and invite them via Slack," says Ms. Wu.

Send out post-event surveys.

See what people liked and do more of that.

"

We usually do a survey after every event to ask employees what went well, and then we incorporate feedback into the event the following year," says Ms. Akinci.
Show employee appreciation every day
Creating a positive company culture where everyone on your team feels valued isn't just important for company success—you're also contributing to the well-being of your employees' lives. Showing your gratitude doesn't have to be expensive, but in order to be effective, it needs to be a regular, ongoing initiative.
Use Paperless Post to celebrate big nights and little wins with beautiful, customizable online awards ceremony invitations. Easily add a business logo to any design, and track RSVPs in real time. Or express your gratitude for an employee's achievement in an instant with beautiful and professional business thank you cards. Big or small, employee recognition notes won't go unnoticed when they're sent right to your employees' inboxes. 
Browse Employee Appreciation Invitations
Image via Adobe.