When to send party invitations for your next get-together
When it comes to sending out party invitations, timing is everything. If you send an invitation too early, it may sit at the bottom of your guests' inboxes, forgotten. If you send it too late, your guests may already have other plans. 
Birthday party invitations have different timing requirements than weddings, and a baby shower probably requires a longer lead time than a last-minute backyard BBQ. Whether you're planning a graduation party or a Halloween gala—yes, that's a thing—here's the lowdown on when to send invitations for a party for a great turnout.
When is the best time to send party invitations?
The general rule of thumb is to send party invitations 2–8 weeks before the event. Add an "RSVP by" date of 1–4 weeks before the event. This gives guests ample time to check their calendar and RSVP to your get-together.
The difference between two and eight weeks is a big one, so how do you decide when to send your party invitations? Plan on sending invitations earlier—6–8 weeks before the event—if:
Guests need to make travel arrangements and find accommodations

The event requires formal or black tie dress attire

Your venue or caterer requires a headcount several weeks in advance

The event takes place during a holiday season or weekend

You have a large guest list—more than 30 people—and need to track RSVPs

Your invitation includes a gift registry
You can send invitations later—2–4 weeks before the event—if:
Most or all of the guests live locally

The event has a casual or cocktail dress code

You only need a headcount a few days in advance for food and drinks

The event takes place during a non-holiday season or on a weekday

You have a short guest list—fewer than 30 people—and can easily reach out to individuals for RSVPs

Your invitation doesn't include a gift registry
When should you send save the dates?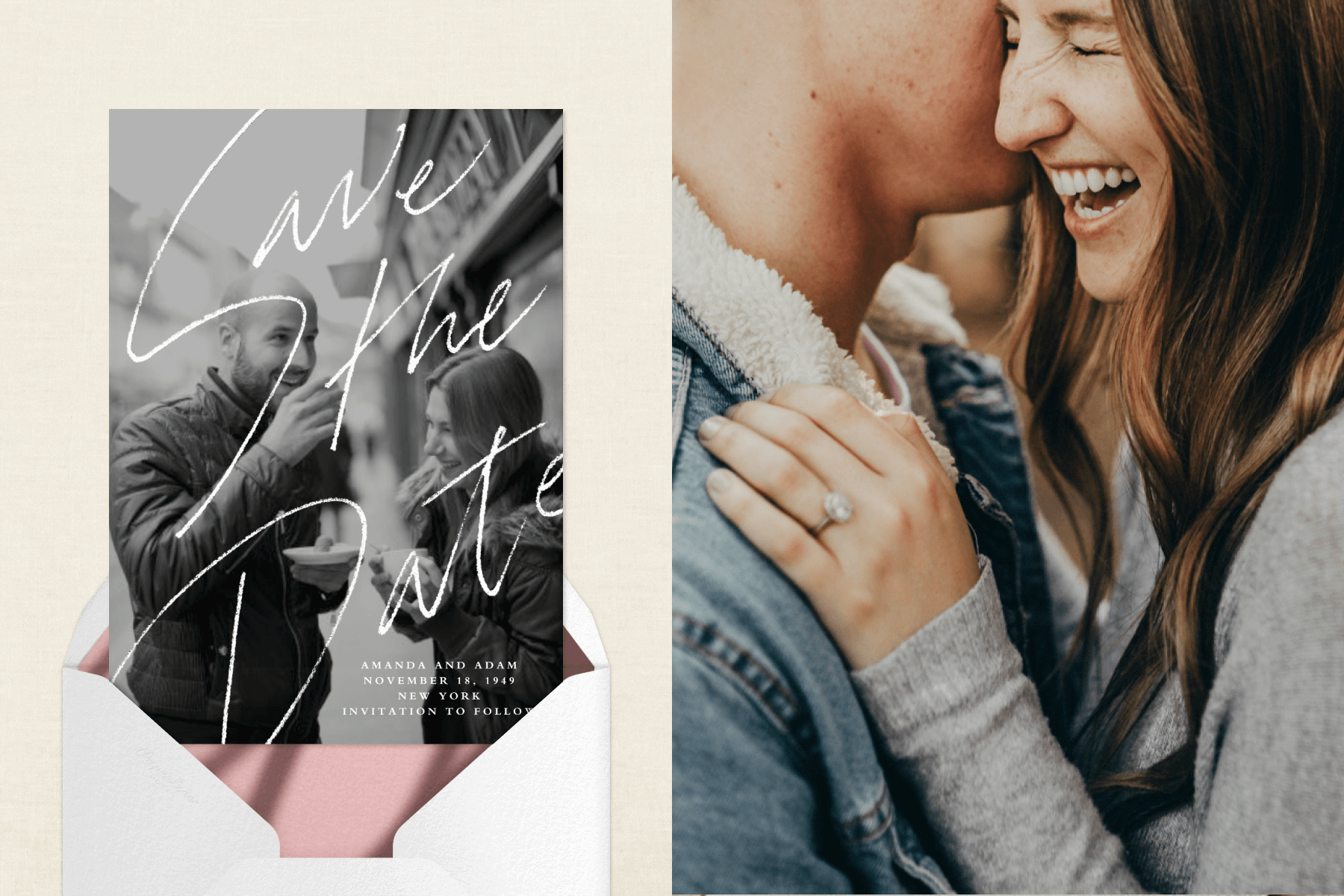 For parties planned far in advance, save the dates typically go out around 6–9 months before the event. Sending save the dates is a good idea for any occasion that requires substantial lead time, such as destination weddings or events in which guests will need to travel. These events will also require earlier invitation send times, but adding save the dates lets guests know to start preparing for the event even earlier.
Weddings, galas, and other formal parties often use save the dates to not only alert guests of the event but also to communicate with them long before invitations go out. That way, if guests have questions about the event, they can have them answered before they need to officially RSVP—even if you don't have every single detail ironed out yet.
When is the best time to send dinner party invitations?
Dinner parties are often intimate occasions hosted in one's home. Because these parties have smaller guest lists, they require less planning, food, and preparation. 
To plan accordingly, send invitations

2–4 weeks before the event

. 
Send the invitations earlier if guests need to travel or you're hosting the event at a different venue that needs a headcount. 

Send Paperless Post

celebration invitations

to ask friends, work colleagues, family, neighbors, or anyone else to attend your dinner party if it's a celebratory occasion.
When is the best time to send formal party invitations?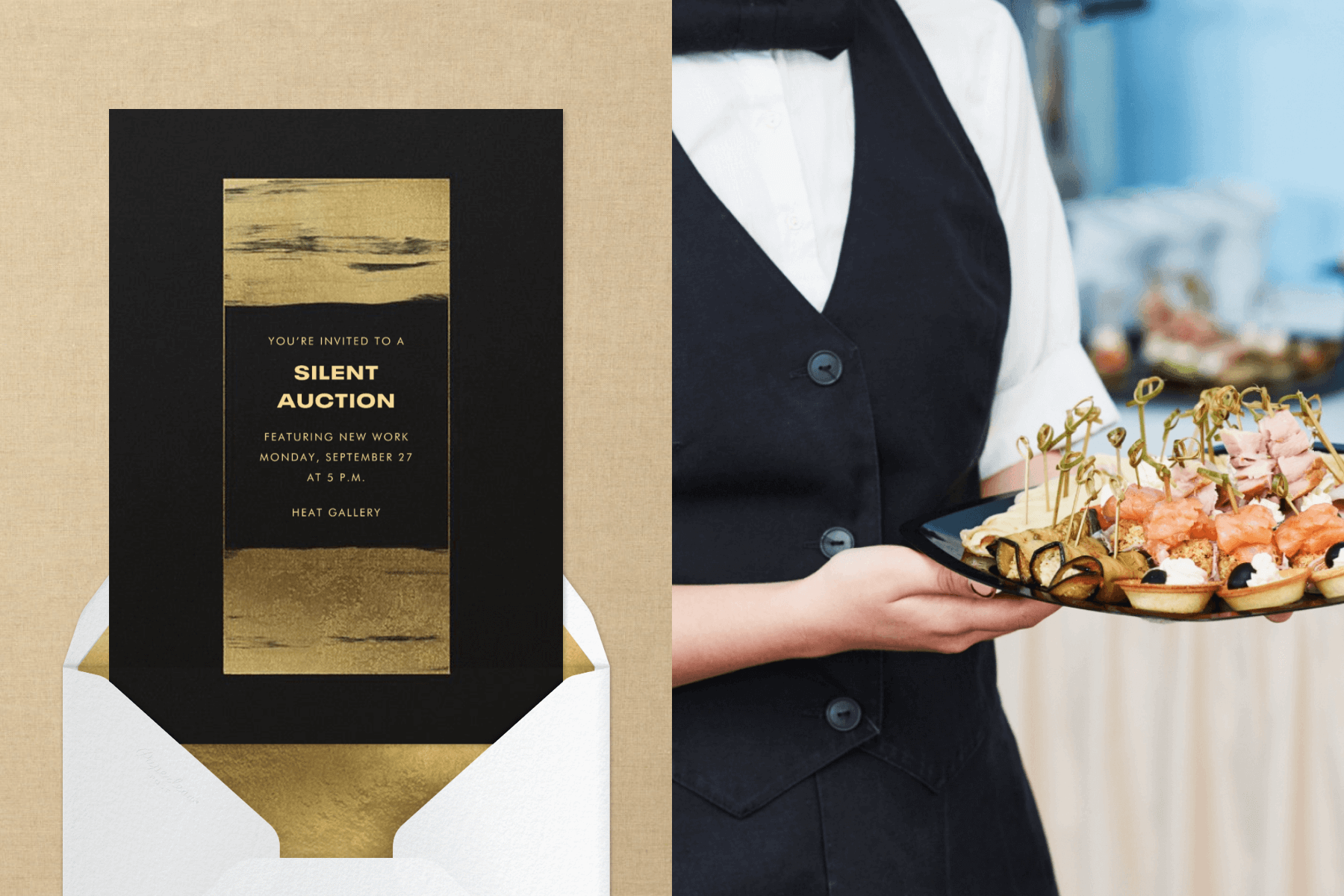 Formal parties, such as fundraising galas or black tie balls, often require a longer invitation timeline so guests can plan their travel and formal attire. Event planners typically work with a number of vendors who also need to know official headcounts in advance, as well as potential sponsors, donors, and guests of honor who may require travel arrangements and accommodations. 
Send invitations at least

8 weeks before the event.

Plan on adding

event marketing strategies

into your invitations by adding ticketing links and a Speaker Block if you have featured guests.

Sending online

gala invitations

will help you to track RSVPs as they come in and arrange guests with custom tags, no matter how long or complex your guest list may be.
When is the best time to send birthday party invitations?
Birthday parties come in all different shapes and sizes. Depending on the type of party you're hosting, the timeline for when to send birthday party invitations can vary. Some quick guidelines are listed below. 
For casual birthday parties held at someone's home, plan to send birthday party invitations

2–4 weeks before the event

. 

If you're throwing a bigger birthday party or a party at a venue that requires a headcount, aim for

4–5 weeks before the event

. Add an "RSVP by" date 2 weeks before the event, as well. 

Consider removing a few weeks from your timeline if the party is a surprise party—it's a lot harder to keep a secret for 5 weeks than 3 weeks.

Choose the perfect

birthday invitation template

to help set the tone, theme, and details.
When is the best time to send invitations for weddings and wedding-related parties?
Wedding invitation timing is also dependent on the size and location of your event, but generally, newlyweds-to-be send their invitations 8 weeks in advance of the event. 
Guests can RSVP with around 3–4 weeks to spare, giving the planning couple enough time to double check their headcounts. 

For destination weddings, add a few weeks to the timeline to account for travel arrangements.
Other wedding-related parties and events also require planning time, but invitations don't need to be sent as early as those for the wedding itself. 
Engagement parties:

2–4 weeks in advance, depending on formality and dress code

Bridal showers:

4–6 weeks in advance

Bachelor and bachelorette parties:

4–6 weeks in advance, depending on travel and accommodation requirements

Rehearsal dinners:

2–4 weeks in advance
When is the best time to send anniversary party invitations?
If you're wondering when to send anniversary party invitations, it largely depends on the party itself. Anniversary party ideas range from large, formal affairs to small, friendly dinners, depending on the couple and their celebration style. 
If your anniversary is a formal party at an outside venue—especially if you're celebrating a big year—plan on sending

anniversary invitations

6–8 weeks in advance of the event

. 

For dinner parties that are more intimate or have smaller guest lists, you can send them

4–6 weeks before the event

. 

Couples planning on renewing vows should consult the wedding invitation timeline above and plan to send invitations closer to 8 weeks in advance.
When is the best time to send baby shower invitations?
Timing for baby shower invites and the actual event can get a little tricky. Moms-to-be may not feel well enough for a shower early in their pregnancy, and they may feel too uncomfortable to travel in the later months. 
Most baby showers happen about 2 months before the baby is due, so baby shower invitations should go out about 4–6 weeks before the event—around weeks 26–28 of the pregnancy.
Make contingency plans if the guest of honor goes into labor early or is put on bed rest.

Include

baby registry information

and links when you send out your invitations.
When is the best time to send graduation party invitations?
Graduation party invites should go out about 4–8 weeks before graduation day, depending on the type of event you're planning. Many schools release information about their graduation day in the beginning of the school year, helping you to figure out exactly when to send graduation party invitations.
If you're hosting a…
graduation dinner at home or in a restaurant, only

4 weeks of advance notice

is necessary. 

larger graduation party or you have relatives who need to factor in travel time, you may want to send invitations

6–8 weeks in advance

.
To ease the load of planning a graduation party:
Use a list of

graduation invitation ideas

to send out and celebrate the graduate.

Coordinate with other parents to host a graduation party with multiple members of the graduating class, which will help spread out some of the planning duties and expenses.
When is the best time to send holiday party invitations?
When you're planning a holiday party, timing seems obvious—it's the holiday season. But that's the case for all the other hosts planning winter holiday parties, as well. To make your party the holiday event of the year, send your invitation early enough so that your guests can actually attend it.
Send winter holiday party invitations

4–8 weeks in advance of the event—

depending on party formality and number of guests.

For other holiday parties, such as Halloween parties or

4th of July parties

, plan on sending invitations

4 weeks before the event

.

Set an earlier "RSVP by" date—around 3–4 weeks before the event—to ensure that your guest list is locked in early.
Find your perfect timing with Paperless Post
Now that you know when to send invitations for a party of any kind, it's time to choose the best invitation design for the event. No matter the occasion, dress code, time of year, or guest count, Paperless Post has the invitations you need to throw the best party ever. You can schedule your sends with our online Cards and Flyers to make sure they go out exactly when they should—and then let us automatically track RSVPs as responses come rolling in. 
Share Paperless Post invites via email, text message, or shareable link to ensure everyone knows when and where the party is. When you're further along in the planning process, visit  Paperless Post Party Shop for all your party supply needs. From festive birthday balloons to sparkling gala decorations, you'll find everything you need to make a lasting impression on your party guests.