Raise a glass to these 11 New Year's Eve party themes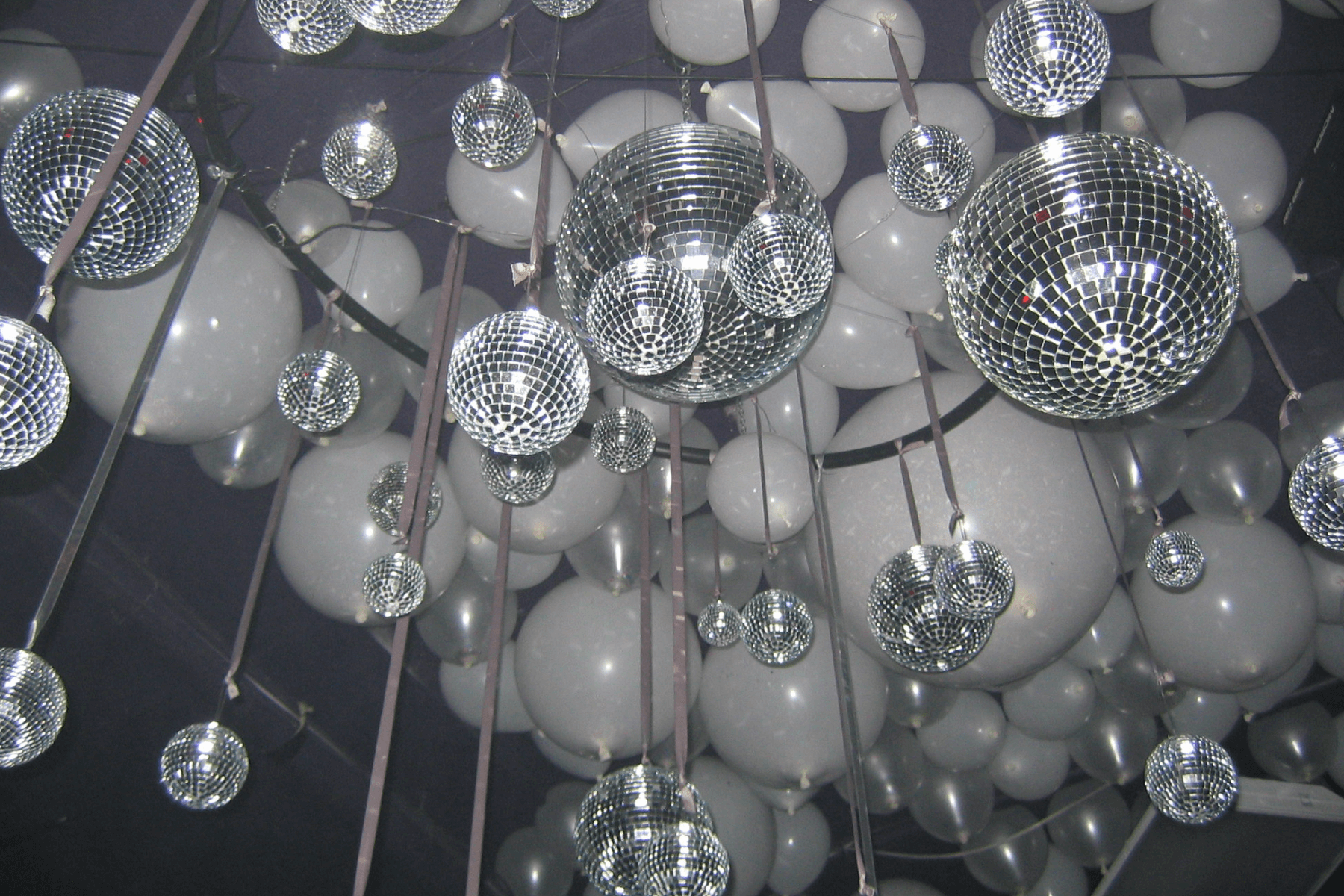 As the holi-daze begins to wind down, everyone starts to wind up for the next big reason to celebrate—and the only party bold enough to straddle two years: New Year's Eve.
It's right around the corner, it's coming in hot,  and it's full of glitter. Friends, families, and coworkers are making plans for their big night, so why not give the people what they want? That is, of course,  a memorable, impeccably themed New Year's Eve party.
Whether you're hosting your entourage of friends and family or you're planning a work-related (but equally joyful) NYE party, we've sorted through countless motifs to provide you with eleven enticing New Year's party themes to ring in the New Year for you and your guests.
Impress your favorite people with these New Year's Eve party themes
Planning a party for your friends and family gives you the freedom to choose from almost any theme you can think of. But that's just it—with so many options to sort through, how do you pick the perfect one?
Whether you plan on dancing until dawn or you'd rather find yourself in bed long before the ball drops, we've whittled down the options to give you a variety of themes you and your guests will want to toast to.
Image via Type A Style; "Let's Disco" by Hello!Lucky for Paperless Post.
#1 Low-key New Year's Eve
Some people love to party like it's 1999 with drinks and frivolity until the wee hours of the morning. Others prefer to take a more laid-back approach, celebrating early and cozying up under the covers long before fireworks start shooting off into the night sky. 
If you find yourself nodding vigorously (and maybe nodding off…) to option number two, then a low-key New Year's Eve fest might be the ultimate themed party for you. But what does that entail?
Think mellow. Think chill. Think hot, delicious pizza, a casual game night, and a few cold beers with your closest friends and loved ones. Although it might sound like any other Saturday, it is a special occasion, after all. Mix it up with some exciting extras, like:
— Splurging on pizza from a new-to-you pizza joint.
— Picking up a variety of fancier-than-usual thirst quenchers for guests, or mixing a few cocktails that pair well with pizza.
— Sprucing up your place with some light NYE-themed decorations, like gold and silver balloons and party hats for each guest.
#2 New Year vision boarding 
Is your friend group composed of a bunch of big dreamers and go-getters? If so, a vision-boarding theme might be the perfect New Year's Eve party idea for you. 
Before your guests come over, fill your party space with magazines, newspapers, and online print-outs. Provide a poster board for each guest, plus scissors and glue sticks or tape. Then put on a great playlist, pop open some bubbly, and let everyone's creativity run wild. The idea here is for each person to fill up their poster board with their goals for the New Year – how they plan on living it, what they want to accomplish, etc. Think of it like a collage party from back in the day, but for grown-ups.
Once everyone is done, they can present their masterwork to the group. For extra fun, ask other guests to try to interpret their friends' collages without their input.
#3 NYE pre-party 
Do you plan on heading out for an unforgettable night on the town to ring in the New Year? Don't let that stop you from hosting a pre-party party. Invite your friends over to cheers the evening before you all head out to dance and drink the night away.
Whether you're pregaming with your bros or clinking Champagne coupes with your besties, don't forget the finer details, like:
— Sending out a fun Flyer with all of your pre-party deets.
— Handing out celebration Champagne-shaped crackers to pop off the party like professional partygoers.
#4 All holidays welcome
Everyone is a little biased toward their personal favorite holiday. Your mom triumphantly brings out the Halloween decorations in August, while your niece wears her bunny-ear Easter headband practically all year-round.
This year, invite everyone to proudly sport their favorite holiday gear—from any holiday. The best part of this party idea is that it truly opens up your decor possibilities, as you can grab a decoration to represent each holiday.
While far from an exclusive list, here are some of the can't-miss fan favorites:
— New Year's Eve (duh)
— Valentine's Day
— St. Patrick's Day
– Purim
— Easter
— 4th of July
— Halloween
– Diwali
— Thanksgiving
— Christmas
— Hanukkah
Have friends or family who prefer another holiday? Invite them to contribute to the theme by dressing up as they would on that day and bringing a decor item to add to the mix.
"Deco Delight" by Paperless Post; Image via Junebug Weddings.
#5 Roaring '20s
With all of the glitz and glitter that New Year's Eve brings, it's the perfect excuse to recreate one of the most glamorous decades of years past—the Roaring '20s. Live it up like your last name is Gatsby with NYE (and flapper-themed) decor, like:
— A Champagne fountain (if you're feeling extra frivolous)
— '20s-themed photo props for a New Year's Eve photo booth
#6 Midnight brunch
If you find yourself frequently looking for ways to sneak extra brunches into your life, look no further.
Obviously, you can still count down with a flute of Champagne in hand (or a mimosa, if you're truly committed to the theme). But when the ball drops, the brunch buffet begins—including DIY fabulous foodie favorites, like:
— An omelette station: With a caterer or some culinary-minded friends on hand to whip up some fluffy, eggy goodness, guests can easily craft their own mouth-watering omelettes. In addition to offering the typical delectable fillings, include a few creative fillers like brie, avocado, roasted potatoes, and smoked salmon. Next to the bar, add a toppings area, complete with little jars of hot sauce, ketchup, and spices like chili flakes and everything-but-the-bagel seasoning.
— A waffle bar: For those with sweet teeth, a waffle station is a dream come true. Be sure to have a special table to host all of the waffle toppings. Syrup and whipped cream are a must, but you can be a little creative and offer a few more exciting toppings like edible glitter sprinkles, chocolate chips, fresh fruit, caramel sauce, nuts, and shredded coconut. Chef's kiss!
Image via Sweet & Simple Kitchen; "Star Confetti" by Paperless Post.
#7 Belated housewarming
This theme is a two-for-one special. If you've recently moved into a new place but haven't found the time to invite everyone over to celebrate your upgraded status as an adult, what better excuse to host a housewarming than on New Year's Eve?
Celebrate your newly furnished abode and the positive vibes of a brand new year to come. Two birds, one stone.
Pick a professional (but hip) New Year's Eve party theme
Choosing a New Year's party theme for clients or coworkers doesn't have to be a bore. We're here to spice up your professional NYE gathering with these fresh ideas:
#8 Noon-Year's Eve
The impending New Year is a fabulous reason to have a professional party. This theme is similar to a typical New Year's Eve party, except that it takes place—you guessed it—at noon(ish).
Wherever you host your Noon-Year's Eve party, consider some of these tips to make it a smashing success:
— Fun invitations: A well-timed (and cute) invitation makes all the difference in racking up the RSVPs.
— Gold party fans: They're sparkly. They're chic. They're a quick and easy decor item, no matter your location. We say, go for the gold.
— Gold balloon arch kit: If you don't want to make a big fuss over decor but still want to breathe New Year's Eve life into your party, you'll appreciate the simple elegance of a golden balloon arch.
"Bye Bye" by Hello!Lucky for Paperless Post.
#9 Book swap
Maybe you live for finding and perusing the local bookstores in every city you visit. Or maybe you and your colleagues simply share a passion for reading. In either case, a NYE book swap could be the most exciting event you've hosted all year and inspire your coworkers to share the year's best reads. (It also fits in well with so many peoples' resolutions to read more.)
Not familiar with the book swap concept? Here's how it works:
— Step 1. Send out your invites: Important items to include in your invitations are the time, date, location, and anything guests need to bring—in this case, a book.
— Step 2. Prep your party space: Since it's a New Year's Eve book swap, you can give your home (or office) celebratory vibes with some well-placed gold tinsel and offer your drinks in festive gold swirl cups.
— Step 3. Swap your books: Once everyone's arrived, each person receives a number. That's the order in which everyone chooses the book they'd like to keep. Like a white elephant gift exchange, each person has the opportunity to steal a book from anyone else in the room, even people who have already swapped books.
– Step 4. Eat, drink, and be merry: After the swap is over, enjoy each other's company and gossip about all things book-related as you enjoy some hors d'oeuvres and discuss your reading goal for the New Year.
#10 New Year's resolution Yankee Swap
If you aren't as familiar with your coworkers' hobbies and resolutions, a New Year's resolution Yankee Swap can be a fun, entertaining way to connect and celebrate the coming 12 months. 
To make this gift swap unique to New Year's, ask guests to bring wrapped gifts that represent New Year's resolutions. Ideas might include a knitting kit for beginners, a fitness tracker, a mini zen garden for destressing, a schedule book for staying organized, etc. Invite them to get creative with their presents, and set a budget for each gift of around $15-20. 
While the theme of the gifts is different, the same rules apply as with a typical game of Yankee Swap or white elephant around the holidays. 
#11 New Year's potluck
We saved the most traditional, tastiest theme for last. Potlucks are a wonderful New Year's tradition and conversation starter, and they allow coworkers an opportunity to rally together for a good cause—enjoying delicious food.
Already had an office potluck this year? No problem—you can make this one extra special with some dynamic potluck themes:
— Aromatic appetizers: One appetizer is a treat. An entire table lined with endless appetizers is a bucket list item you can check off early. Cheesy pesto pasta bread? Yes, please. Tiny fried chicken and waffles? Don't mind if I do.
— A New Year's afternoon in Paris: All you need is a little music and twinkle lights to set the tone. And—of course—some fresh baguettes, plenty of cheeses (fresh, hard, soft—you name it), and a glass of wine.
— Childhood favorites: Everyone has that one food they couldn't live without as a child. Tater tots, chicken nuggets, maybe even a root beer float. Bring back the classics for a day of nostalgic bites while you discuss your New Year's resolutions with your coworkers.
Paperless Post: Resolve to send better New Year's Eve invitations
After you've carefully selected your celebratory New Year's Eve theme, the rest of the party preparation can begin. 
First stop? New Year's Eve party invitations.
At Paperless Post, we have hundreds of invites you can customize to your liking. For a more formal affair, send our beautiful stationery-inspired designs. Or if you're hosting a more casual gathering, try our animated Flyer invites, which let you add gifs, stickers, and text effects. 
Once you've found the one, you can customize to your heart's content in just minutes, and send them out via text message, shareable link, or email. On top of that, our platform tracks opens and RSVPs instantly, and lets you communicate with guests seamlessly. 
Looking for party supplies and décor to make your New Year's Eve party truly sparkle? Visit Paperless Post Party Shop—it's fully stocked with all the silver, gold, and glittery things (plus, break-proof glassware) you'll ever need.
Ring in the New Year the right way with Paperless Post.
Browse New Year's Eve Invitations