@OscarPRGirl wants to whisper in your ear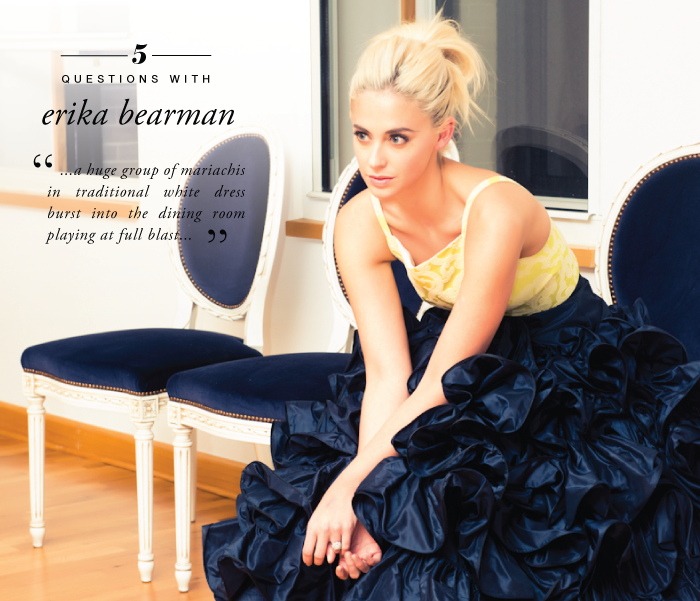 Erika Bearman, known better as @OscarPRGirl by her followers, is the high-glamour SVP of global communications at Oscar de la Renta. In a city where a walk-in closet can be the envy of the block, Bearman's extensive ODLR wardrobe gets an entire room to call its own. This fashion trove isn't just for show—she dresses in Oscar for both work and play. 
Where do you wish you could throw your next party?
Dar Yacout in Marrakech.
Who would make the perfect +1?
My husband Jonathan.
What's your favorite party memory?
Oscar hosted a dinner where he had a huge group of mariachis in traditional white dress burst into the dining room playing at full blast. It was so fantastic.
What's your drink of choice?
Tequila on the rocks.
What's your early exit strategy?
Whisper in a few ears and bounce!   
—
Oscar de la Renta for Paperless Post is available on paperlesspost.com. Photo courtesy of The Coveteur.